tu:NER
with
Wed
Aug, 23
8:45 pm
( Doors:

8:00 pm

)
downstairs at Joy Manor
Ages 21 and Up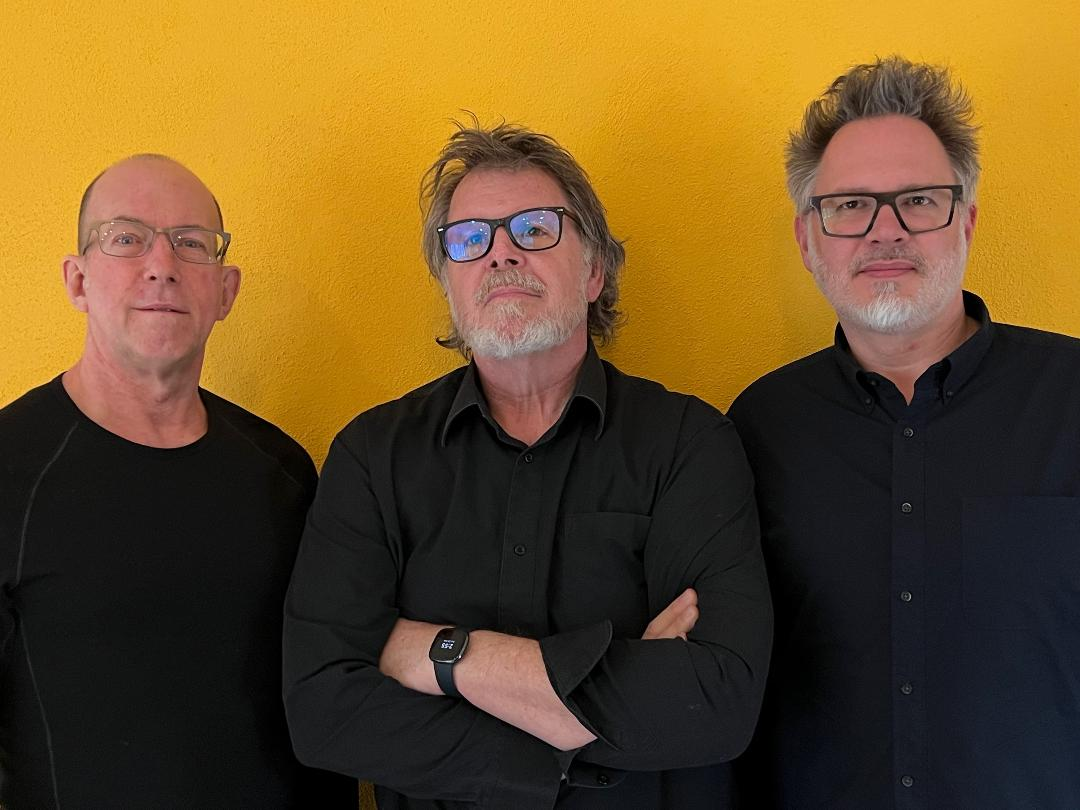 Additional Info
tu:NER
TREY GUNN - Warr guitar (ex King Crimson, David Sylvian)
PAT MASTELOTTO - drums, electronics (Stick Men, King Crimson)
MARKUS REUTER - touch guitar (Stick Men, Devin Townsend)
From the kitchen of the original King Crimson R&D fraKctal units, please let us welcome the new incarnation of tu:NER.

tu:NER, in its most recent incarnation, is a musical trio comprised of Trey Gunn, Markus Reuter, and Pat Mastelotto, that celebrates the music of the Double Duo era (1998 to 2003) of King Crimson, and the bands TU (Mastelotto and Gunn), KTU (Mastelotto, Gunn, and accordionist Kimmo Pohjonnen), TUNER (Mastelotto and Reuter), TUNISIA (Mastelotto and thereminist Pamelia Stickney), The ProjeKcts (featuring Gunn and Mastelotto as well as other KC members) and Stick Men (Mastelotto, Reuter and King Crimson's stickist Tony Levin).

tu:NER will perform their original music, improvs and honor as well their King Crimson/ProjeKcts DNA, as well as also bring to the stage some of the material produced by TU and TUNER during the past two decades. The music of those projects is known for being innovative yet accessible in nature, drawing on elements of rock, jazz, prog, funk, and other genres.

All the different influences coming together through these three artists are notable for their endlessly creative approach to music, and for the highly skilled musicianship of the players involved. The music produced by all these precedent projects is highly rewarding for those who are willing to listen with an open mind. After three decades of partial collaborations in pairs, and two decades since Trey introduced Pat to Markus, they have created pieces like Face, Absinthe, Pole, Műűt, Untamed Chicken, Flinch, Fandango, and Deception of the Thrush, all having become part of the classic neo-progressive rock catalogue of the 21st century. Together with staples from the King Crimson songbook such as EleKtriK, Level Five, Vrooom Vrooom, and FraKctured, all co-written by members of this outfit, these three amazingly talented friends guarantee an evening of mind-expanding music of the highest standards of virtuosity, innovation, and melodicity.
Artists