Token Entertaiment presents
Morgan James
with
Sat
Dec, 11
8:00 pm
( Doors:

7:00 pm

)
The Token Lounge
Ages 21 and Up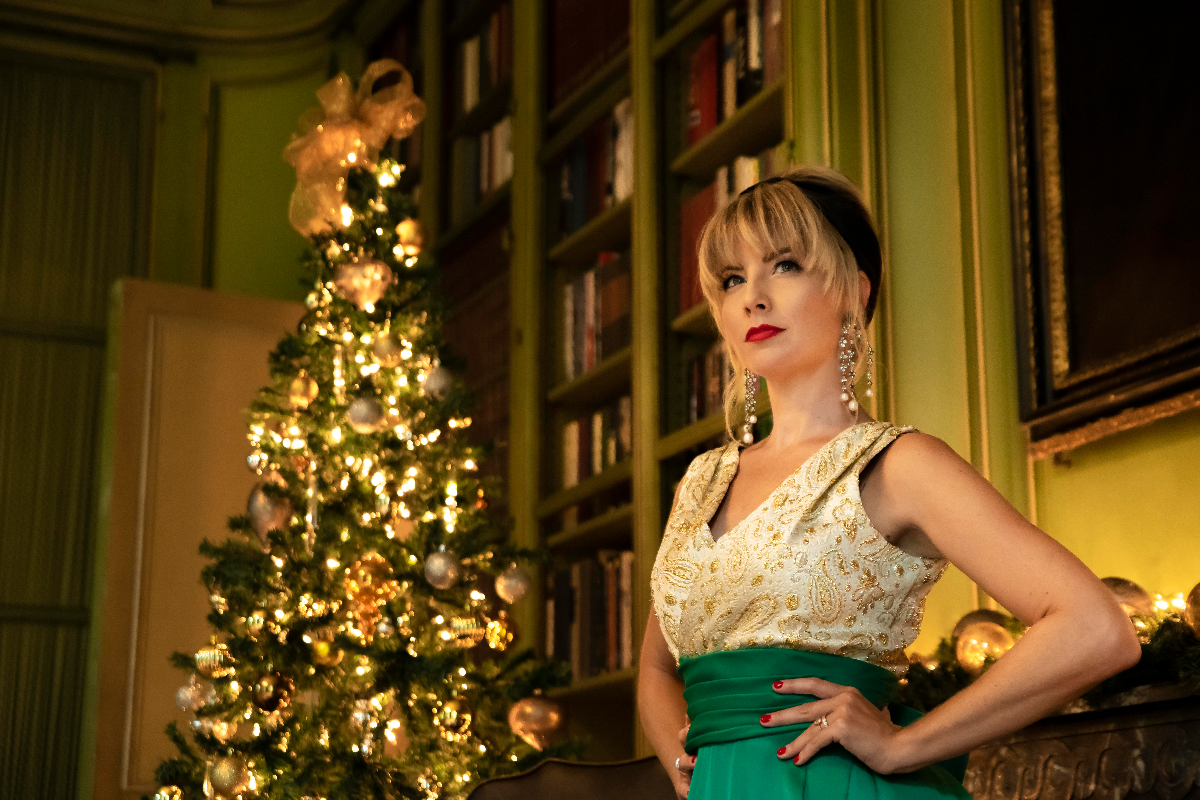 Additional Info
Announce: Tuesday, June 22
Patreon Pre-Sale: Wednesday, June 23 (CODE: MJHOLIDAYS)
Venue Pre-Sale: Thursday, June 24
Public On-Sale: Friday, June 25
Let's start with the voice, an instrument through which she can communicate anything. A gift bestowed upon her that she has expertly trained, meticulously nurtured, and passionately galvanized into action by an urgency to make real music. Next, the stories, and she has them in spades. They are full of truth and beauty, heartache and thoughtfulness. They reveal colors we weren't expecting to see. They make us close our eyes and relate. And finally, the soul – the emotional and intellectual energy through which these parts are fueled. That special something that prompted The Wall Street Journal to herald her as "the most promising young vocalist to come along so far this century." That young vocalist is Morgan James. And Morgan James is a soul singer.
Armed with her dedication to create authentic soul music, James and her husband Doug Wamble, her producer, co-writer and arranger, spent months writing twelve new songs in New York
The entire album was recorded to analog tape, a first for James. She wanted to be less precious about the process overall and to capture the same invigorated feeling as her live performances. Much of the album comes from single, complete takes, giving it a vibrant, in-the-moment sensibility. The songs on the album range in tone, but there's a hopeful, life-affirming feeling that threads through the tracks. The playful "I Wish You Would" takes its cues from "Mr. Big Stuff," while "All I Ever Gave You" looks back on losing someone after endless sacrifices. The album also features two duets, another first for James, with Marc Broussard and three-time Grammy nominee Ryan Shaw. The collaboration with Shaw, "I Don't Mind Waking Up (To A Love This Good)" is the first single and a song James calls one of her favorites she's ever written. And a standout moment comes on the closing track "Who's Going to Listen To You? (When You're Crying Now)," a song James and Wamble wrote with lyrics from a poem by Spin Doctors' lead singer Ch City. "Doug and I have always wanted to make a classic record like this," she says. "Doug is originally from Memphis and we are both so inspired by the roots of classic soul music. Being entrenched in a place like that really informs everything you make there." So, instead of recording in New York, she aimed straight for the source and booked a week at a new music studio in Memphis, at the recommendation of drummer George Sluppick.
"This album feels so unburdened by anybody or anything. All of the songs were written for this project. They were recorded in the same way, in the same room. It's a moment in time captured. I felt like I was a part of the lineage of soul music. My guiding force throughout the record was 'What would Aretha say? What would Otis say?' It's not a retro album or a throwback by any means. This album is me: classic elements, timeless melodies, and lyrics from my soul and experience. We need that right now. We need real music now more than ever."
Video
Artists